0
Brain rot
Started By
pnwguy
, Apr 13 2019 07:54 PM
You cannot reply to this topic
Posted 13 April 2019 - 07:54 PM
"All glory to the HypnoTrump, or else..."

"It all makes sense when you remind yourself that the GOP is no longer a political party but turned into an organized crime family"

"I hope to live long enough that the name Trump is reviled as much as the name Hitler or Stalin"
---
Posted 13 April 2019 - 09:04 PM
Pray for Trump: Psalm 109:8

"Science is more than a body of knowledge; it is a way of thinking. I have a foreboding of an America in my children's or grandchildren's time - when the United States is a service and information economy; when nearly all the key manufacturing industries have slipped away to other countries; when awesome technological powers arc in the hands of a very few, and no one representing the public interest can even grasp the issues; when the people have lost the ability to set their own agendas or knowledgeably question those in authority; when, clutching our crystals and nervously consulting our horoscopes, our critical faculties in decline, unable to distinguish between what feels good and what's true, we slide, almost without noticing, back into superstition and darkness."

— Carl Sagan
The Demon-Haunted World: Science as a Candle in the Dark
1995

"As democracy is perfected, the office of president represents, more and more closely, the inner soul of the people. On some great and glorious day the plain folks of the land will reach their heart's desire at last and the White House will be adorned by a downright moron."

— H.L. Mencken
On Politics: A Carnival of Buncombe

"The test of our progress is not whether we add more to the abundance of those who have much; it is whether we provide enough for those who have too little."

— Franklin Delano Roosevelt
Second inaugural address January, 1937
---
Posted 16 April 2019 - 10:30 AM
Ritholtz did a piece on Faux News last year
approaching it from the standpoint of what's best for investors. The nation's continuing inability to objectively look at reality is not good in the long run.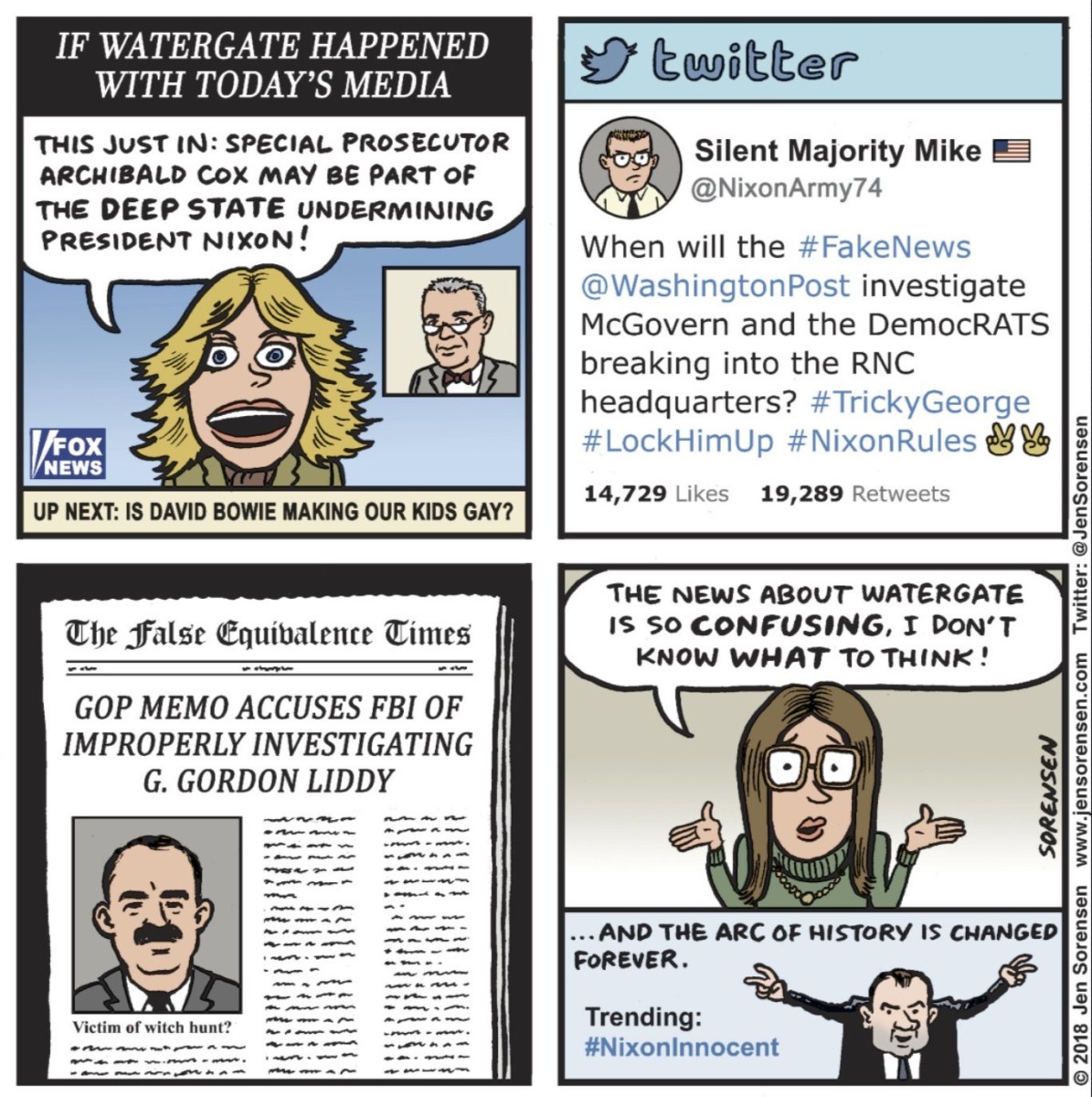 " 'Individual conscience' means that women only get contraceptives if their employers, their physicians, their pharmacists, their husbands and/or fathers, pastors, and possibly their mayors, Governors, State Secretaries of Health, Congressmen, Senators, and President all agree that in that particular case they're justifiable." --D.C. Sessions
"That's the problem with being implacable foes - no one has any incentive to treat you as anything more than an obstacle to be overcome."
"The 'Road to Serfdom' is really all right turns." --Progressive Whisperer
""The GOP ... where every accusation is also a confession." --Progressive Whisperer
---
---
---
1 user(s) are reading this topic
0 members, 1 guests, 0 anonymous users